I know my budget.
Using the slider below, find the vehicle that fits your budget
Tip: To properly print the map, please enable "Print Backgrounds" in your browser's print settings.
Referral Program
$100 Rewards
If you are not looking to buy,  you can refer a friend and if they purchase a vehicle from us you will receive $100 referral Bonus!
Start referring friends and family by sharing their details. You can send as many referrals you like.


More Info
Community Involvement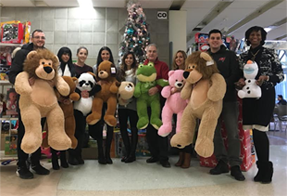 Car Nation Canada shares toys to spread the joy at Mcmaster Children's Hospital
Read More
Welcome To
Car Nation Canada
All across Canada small, local businesses take on a life of their own, driven by one person's vision, hard work and determination. Trials and tribulations abound as a business grows into a mature enterprise. People help you along the way; you capitalize on your opportunities, learn from your mistakes and move forward, always ensuring that you did your best, worked your hardest, conducted yourself honestly, while improving the industry that you are a part of.
Car Nation Canada is a Premier, Southwestern Ontario-Based Automotive Dealership Group started by local Hamilton entrepreneur, Rick Paletta.
Read More