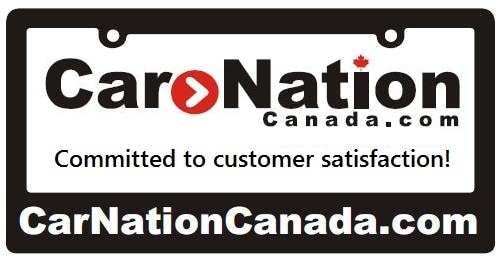 About Car Nation Canada
All across Canada small, local businesses take on a life of their own, driven by one person's hard work and determination.  Trials and tribulations abound as a business grows into a mature enterprise. People help you along the way; you capitalize on your opportunities, learn from your mistakes and move forward, always ensuring that you did your best, worked your hardest, conducted yourself honestly, while improving the industry that you are now a part of.
This is the story of Car Nation Canada, an Automotive Dealership Group that includes 401 Dixie Kia in Mississauga, AutoValue Hyundai in Niagara Falls, Car Loan 4 You Credit Financing, Better Way Leasing in Stoney Creek, Collins Nissan in St. Catharines, Georgetown Kia in Georgetown, Kia of Hamilton in Hamilton, Northway Ford Lincoln in Brantford, Unique Chrysler Dodge Jeep in Burlington, all under the tutelage of local entrepreneur, Rick Paletta.
What is Car Nation Canada?
The Family of Automotive Dealerships now known as Car Nation Canada has become one of the largest automotive groups in Ontario. The growth has been accomplished by unifying sales process of the automotive-buying experience, ensuring that exceptional customer service is experienced by anyone and everyone that walks through a Car Nation Canada Dealership door.
Car Nation Canada has carefully considered who we are and how we want to be perceived by the car-buying public. Today's car buyer has done their research and is much more informed before they make their purchase.
Car Nation Canada understands the importance of making an informed decision. Our mandate is to become the market leader in providing resources that will help consumers make better purchasing decisions.
No matter what the brand or what city you are in, you can always be assured that Car Nation Canada Dealerships include great-looking dealerships, exceptional service, a friendly, no-hassle environment and the most competitively priced vehicles anywhere in Ontario.

Car Nation Canada Origins
Founder Rick Paletta began buying and selling automobiles in Hamilton in the 1980′s as an eager, ambitious teenager, mentored by his uncle and local, established dealerships that he dealt with. Hamilton in the 1980′s was a buzzing town. In 1982, Robert Morrow won what was to be the first of six consecutive mayoral elections. The Tiger-Cats appeared in five different Grey Cups, culminating in a 1986 win against the Edmonton Eskimos.
Mr. Paletta was also busy winning, earning the trust of local Ontarians by buying the best vehicles in the market for his customers. As he visited dealerships around the Golden Horseshoe area to accumulate inventory, he began to realize that the customer service he was receiving could easily be improved upon. He began to develop a vision to provide a comfortable and exceptional automotive-buying experience, something that he saw was lacking in the industry.
'Mystery shopping', as it is known, was to become a staple of Mr. Paletta's commitment to automotive customer service experience, as is always looking to improve one's relationship with their dealership. This trend continues at Car Nation Canada today.
From Wholesale to Retail
After running a couple of retail/wholesale businesses in the 90′s, including Daleo Motors in East Hamilton and DeWitt Motor Products in Stoney Creek, Rick decided to open up his own retail dealership called Better Way.
Better Way was a used car lot known as Mike's Car Sales, a long-time car sales business that had operated at that location for over 30 years. This location was very popular with locals. This further motivated Rick to continue the tradition of great service and he soon earned the trust of both new and repeat customers.  His adage, "Always give clients what they want by focusing on their needs", was to be the cornerstone of the Car Nation Canada Family of Dealerships.
As Rick states:
"Cars are a big deal; they are probably the second biggest investment people will make in their lives other than their mortgage. So it is important that we match a car with their needs.  Even if we didn't have a car in stock that matched perfectly, we would go out and find one. As long as you give people what you want, they'll always come back."
From Used Cars to New Cars, Service & Parts
As Rick began developing his retail business and more referral customers began coming into the dealership, he began to realize that many people wanted new cars, and parts & service, something that Better Way couldn't offer.
This led to securing the 401 Dixie Suzuki franchise in Mississauga in 1999. At the same time, Korean automaker Kia began to penetrate the North American market but was still quite small. Rick, who always had the 'fight for the little guy' attitude took a chance and bought a Kia franchise. With full confidence in Kia's future, the decision was made to build Kia's first stand alone building, 401 Dixie Kia, which was at the time, Kia's flagship Ontario store.
With Kia's success rising, several other Kia dealerships were then opened including Georgetown Kia and Kia of Hamilton. The dealership group that was to become Car Nation Canada was now born and in full effect.
Beyond Kia
Now that Car Nation Canada was winning customers and providing a unique customer service experience, Mr. Paletta expanded to Walker's Line and Harvester Road in Burlington in January 2005 with Unique Chrysler, the Group's first North American brand.
The network of dealerships, now stocked with a diverse and plentiful amount of vehicles now meant that Car Nation Canada could offer their clients more vehicles at lower prices than ever before. Bulk purchasing of used vehicles and diverse trade-ins now provided customers with better and competitively-priced choices, a trait that continues today at Car Nation Canada dealerships.
Upgrading and Continued Expansion
In 2005, Car Nation Canada expanded to Brantford with the purchase of Northway Ford Lincoln, a well-established dealership frequented by legendary hockey player Wayne Gretzky's father, Walter Gretzky. This move further secured Car Nation Canada's commitment to the Southwest Ontario Region, and with customers such as Mr. Gretzky, further raised the bar for Car Nation Canada and its never-ending search to improve the automotive experience.
Part of this never-ending search included improving the look and feel of some of its dealerships, which were housed in older buildings. This led to renovations of Northway under the Ford Millenium Program, and Kia of Hamilton, both completed to improve customer satisfaction.
As Vice President Michelle Ciampaglia stresses:
"A beautiful automotive facility is absolutely important. A pristine showroom and customer amenities makes your automotive experience that much better, and who doesn't want that?"
Completing the Golden Horseshoe
Rick Paletta has always been a local Southwest Ontarian who loves his community and the people that have helped him grow. As he comments:
"People in Southwestern Ontario are made up of so many families, with great values, strong ties and pride themselves in protecting the people they love. They take pride in their vehicles because they use them a lot, and want to ensure that they are safe, affordable and to their liking."
Solidifying this geographical preference, Car Nation Canada ventured further into the Golden Horseshoe Region buying dealerships in Niagara Falls in 2007 with Auto Value Hyundai and to St. Catharines in 2008 with Collins Nissan. It was also around this time that the actual brand of Car Nation Canada was officially launched.
Giving Back to the Community
Car Nation Canada is proud to have been able to serve Southwestern Ontario for over 30 years. As such, Car Nation Canada gives back to the communities that gave them so much. Car Nation Canada has supported many local kids' teams, community organizations and charities including:
-Autism Ontario - Brantford Memorial Hospital - Breast Cancer Cambridge - Burlington Youth Soccer Club - Children's Aid Society - Food For Families - Georgetown Minor Hockey Association - Heritage Council - Halton Hills Bulldogs - Heart & Stroke Foundation - Mothers Against Drunk Driving (MADD), - (Multiple Sclerosis) MS Walk - Niagara Community Services - Sick Kids Foundation - Toys For Tots – Waterloo Regional Catholic School Board
-And more! For a full list, Click Here
Innovation
Most recently, Car Nation Canada is embarking on a revolutionary model of online charity donation where proud customers will now be able to participate in donating on their own.
Partnering with Online Marketing Firm N49, customers will now be able to Review any Car Nation Canada Dealership's service at ReviewUs.ca/ and $1 will be donated to the charity of their choice for doing so. This is just another way of saying thank you to the communities that have supported Car Nation Canada.
Contest Giveaways
Since 2010, Car Nation Canada has held an annual $25,000 Giveaway Contest in Burlington during the summer. Customers who purchased a vehicle from May 1, 2011 to August 2, 2011 were entered into a draw held at the annual Car Nation Canada Picnic on August 7th, 2011 in Bronte Creek Provincial Park. Congratulations went out to Jared Kerr a prized customer who went home very ecstatic. For more information, Click Here
Environment
Car Nation Canada has recognized the importance of making our Communities Greener. In an effort to foster a cleaner, safer and friendly environment for everyone, all Car Nation Canada dealerships follow these environmentally-friendly standards:
-Used motor oil is recycled
-Surplus computers are recycled
-Paper waste is recycled
-Batteries are recycled
-Worn tires are recycled
-Plastics are recycled
Car Nation Canada Today
Car Nation Canada is now one of the country's largest automotive groups. It is comprised of over 400 employees (Car Nation Canadians), working in seven different cities in Southwestern Ontario:
-Brantford
-Burlington
-Georgetown
-Hamilton
-Mississauga
-Niagara Falls
-St. Catharines
Car Nation Canada represents eight of the most trusted manufacturer brands including:
-Chrysler
-Dodge
-Ford
-Jeep
-Kia
-Lincoln
-Nissan
-Car Nation Canada also includes a Financing Division, CarLoan4You.Ca as well as the original pre-owned dealership Better Way Leasing in Stoney Creek.
A Head Office in Burlington, Ontario ensures that all Car Nation Canada entities operate in the same original manner that Rick Paletta envisioned – superior customer service automotive experience with diverse and well-priced inventory  that can meet any customer's needs.
___________________________________________________________________________________
Message from the President & CEO….
"Over the years, we've grown as an automotive group and we have our customers to thank for it. We don't take our past or future for granted and we strive to be better every day. As the business changes our goals evolve along with it, so your feedback is very important to us. As one of the largest automotive groups in Canada, we are passionate about our business and we want you to feel the same passion."
Come in today and experience the Car Nation Canada Difference!
_____________________________________________________________________________________________
Customized Videos Just For You
Have your question(s) answered with a personalized video posted to your facebook page (or other social media).
How-To Videos
Having problems setting up your bluetooth or the GPS on your new car? Have any questions? We have a complete library of "How-To" videos and are creating more every single day. If you can't find the how-to video you are looking for, you can Request a Video – and one will be created by one of our product specialists!
Contact without Fear
Ask a question and have them answered without risk of unsolicited contact. You can contact our product specialists and have all your questions answered. We'll soon have live-chat, but until then, please use the Contact Form to ask your question and we'll get back to you in a jiffy! Else, feel free to contact us via Facebook, Twitter, or YouTube!
Car Nation How-to Blog
Blogs and forums give Car Nation Canada the ability to maintain an ongoing dialogue with our existing and future customers.  The ability to educate and inform is important to us. We want to make sure that Car Nation Canada becomes a solid resource and we will work hard to answer all questions and concerns.