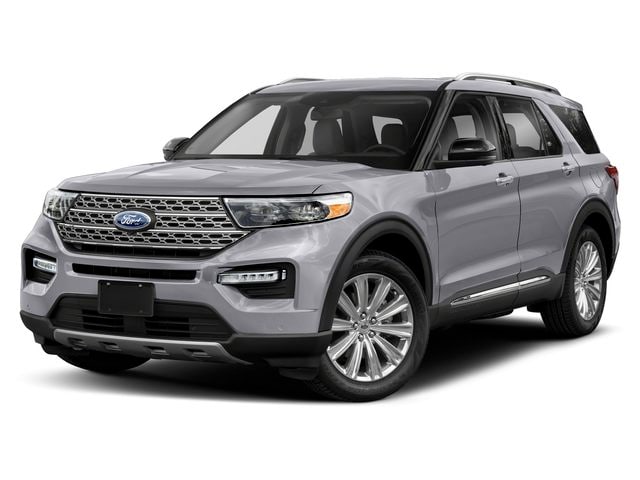 The 2020 Ford Explorer Hybrid has its gas mileage officially rated by the US EPA. The new SUV that combines a gas engine with an electric motor has waited a little while to have its performance officially quantified and now the wait is over. So if the
Ford
a gas guzzler or sipper?
It's a bit of both. The 2020 Ford Explorer Hybrid is capable of 27/29/28 mpg for city/highway/combined. Those figures drop to 23/26/25 mpg in AWD guise. That's over 500 miles on a tank of gas though which is good going for an SUV. It's not best in class but it's pretty good considering Ford is not pitching the 2020 Ford Explorer hybrid as a frugal car.
It is instead pitching it towards performance SUV fans who would like a little more gas mileage. It's a slight but very clear distinction.
2020 Ford Explorer Hybrid
The 2020 Ford Explorer Hybrid looks and feels just like a standard Explorer. It's a great looking SUV with real design flair and a road presence few other Fords can compete with. It's an attractive car that's big enough to fit the family but not so big to make it unwieldy around town.
The vehicle has been redesigned for this model year. It offers more cabin space, a better platform, improved handling and lots of technology. The engine isn't bad either.
That engine is a turbocharged EcoBoost V6. It's 3.3-litres and produces 318 hp and 322 lb-ft of torque that works with an electric motor to provide drive. Along with Ford's 10 speed automatic transmission, capable handling and that new more stable platform, it's a very nice vehicle to drive.
The cabin feels larger and more luxurious with good visibility all round. The dashboard is tidy, with a large centre screen, a modest amount of controls, LED instruments and a nice steering wheel. The rest of the cabin is refined and well kitted out with high quality materials and excellent finishing.
The cabin also has USB ports for devices, lots of cubbies for storage and can fix up to six in comfort with room for luggage.
The driving experience is smooth and complacent, in a good way. Throttle response is good, the switch from electric to gas is imperceptible and the electric motor is built into the transmission so is seamless. Overall, it is an excellent example of how hybrid technology can be implemented without having to compromise handling.
The 2020 Ford Explorer Hybrid is not about saving the world but more about having your cake and eating it. You can save a little on gas while enjoying a better throttle response and limited electric range. For that I think it succeeds on every count!
Check out the 2020 Ford Explorer Hybrid at
Northway Ford Lincoln
, 388 King George Road Brantford ON N3S 3N2.