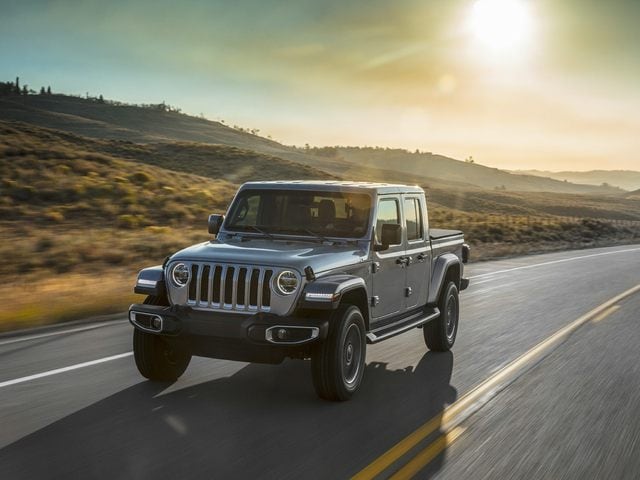 The Jeep Wrangler used to be king of the upgrade. Buyers would spend more on accessories for this
Jeep
than on any other make or model of car. That is no longer true as spending on Jeep Gladiator accessories is now outselling those of the Wrangler.
Part of this desire to spend comes down to the sheer number of accessories you can buy. Some of it is down to the nature of the vehicles and the inherent desire to customize them to our exact needs. Either way, it's great to be able to personalize your new car and Jeep makes that so very easy.
Apparently, the average spend on Wrangler accessories is $800. Gladiator spend has overtaken that to an average of $1,000. The majority of that spend is on off road components such as skid plates, rock rails and lift kits but is fairly consistent across the range of available goodies.
'We had always expected Gladiator to do well from an accessories dollars-per-unit perspective because it really can draw upon the Jeep world, which is big from an accessories perspective, but also the truck world, so it's being able to build upon both,' said Kim Mathers, head of Mopar performance and accessories.
The 2020 Jeep Gladiator is a truck that can do it all. It can be a daily driver, haul cargo in back, haul the family and go off road. It can even do all those things at once!
It's a handsome beast with the familiar Jeep frontage, chunky design and robust appearance. It's rugged and unashamedly so and given what average owners put them through, it's just as well. It's an off roader that is now good on the road and has the added ability to work for a living too.
The Gladiator is longer than a Wrangler but not overwhelmingly so. It has great road presence and fantastic visibility so is still easy to drive around town. The 3.6-litre V6 produces 285 hp and that's enough power to take you anywhere whether you're hauling or not.
You can add all kinds of goodies to your Gladiator from off road tires to lift kits, upgraded suspension, limited slip differential, lighting kits, interior accessories and a whole lot more. The options list is huge and you will likely spend just as much time deciding what to select as you do choosing the colour.
With a similar upgraded interior as the Wrangler, the Gladiator is a nice place to be. More comfortable with more technology and lots more freedom to express yourself. Just what you want from a car. Check out the 2020 Jeep Gladiator at
Unique Chrysler Dodge Jeep Ram
, 915 Walkers Line, Burlington, ON L7N 3V8.