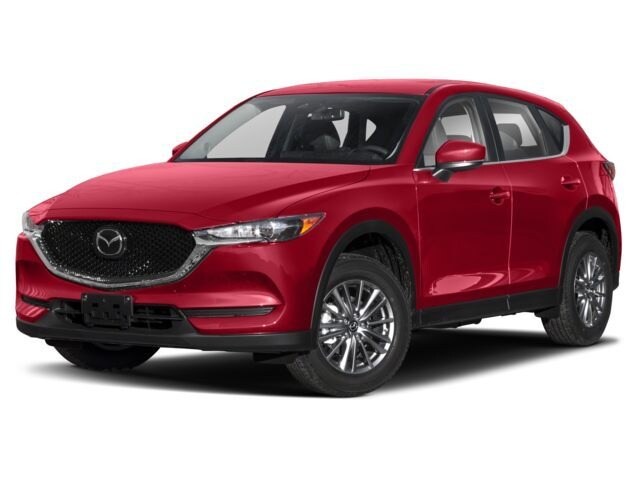 Mazda
hinted at the arrival of a diesel version of its crossover SUV a while ago and now it is coming soon. The details of the 2019 Mazda CX-5 Diesel have been outlined ahead of its launch later this month.
I have mixed feeling about diesel. On the one hand, you get a lot more out of a tank than with gas and a ton of torque to use from very low down the rev range. On the other hand, engines can be noisy and emissions dirtier than with gas. Mazda have solved that first problem with a well-tuned and quiet engine. So quiet, you will apparently find it difficult to think of it as a diesel at all.
The 2019 Mazda CX-5 Diesel takes an already excellent SUV and adds an engine with more pull. The 2.2-litre four cylinder Skyactiv-D engine has twin turbochargers to give it an output of 168 hp and 290 lb-ft of torque. Gas mileage numbers are said to be around 8.9L/100 km city and 7.9L/100 km highway, which is why people buy diesels.
The Skyactiv-D engine will only be available on the Signature trim which is Mazda's top tier. Release is August 2019.
The 2019 Mazda CX-5 is a solid update to an accomplished crossover. The design is pure Mazda with the signature front end and grille arrangement, a decent ride height, aero-looking design and lots of interior space. There are some excellent colour choices, the Soul Red colour being most popular.
Inside, the space is excellent with nice materials, superb finishing and lots of technology. The 7 inch infotainment screen looks good and the interior trim has gone up a notch in recent years. Passenger space is still generous in all seats with all-round visibility thanks to considered positioning of pillars.
The Skyactiv-D engine is quiet and composed. You don't get the big push you do in the 2.5-litre gas engine but you get a steady delivery of power from around 2,000 revs onwards. The twin turbos keep blowing through a steady curve until you have overtaken, gotten to highway speed or have arrived at your destination.
The Signature trim is Mazda's top trim for the CX-5 and includes surround-view camera, front and rear parking sensors, leather seats, frameless rearview mirror, LED interior lights and other goodies. It's a fully specced car with a lot to offer.
It is admittedly difficult to make crossovers look cool but Mazda have done just that. Not only do you get an immensely practical vehicle capable of hauling the family around but you also get a great looking car with some excellent colours, all modern conveniences and the assurance that you're driving something special.
Those are just some of the reasons to try the 2019 Mazda CX-5. Visit
Mazda of Hamilton
, 1977 Upper James Street Hamilton, ON L9B 1K8 to find more!