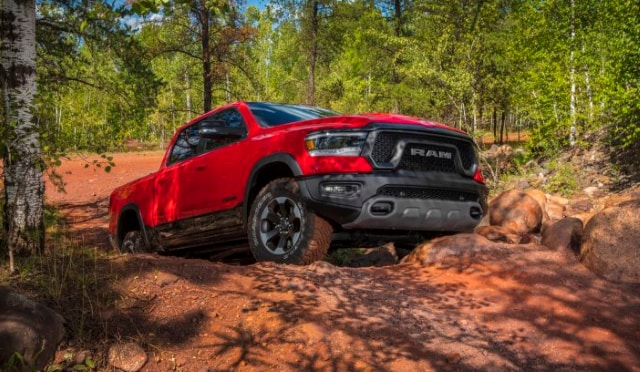 We have been talking about the 2020 Ram 1500 EcoDiesel for a while now and have been eagerly awaiting news of its arrival.
Ram
has announced an expected arrival date which is towards the end of this year. Pricing has been announced in the US but doesn't appear to have been finalized for Canada as yet.
In the US, the 2020 Ram 1500 EcoDiesel has been priced below the Ford F-150 and much of the competition. That's a good start as the 1500 series of trucks delivers a very competitive ownership experience and pricing is a serious advantage with all other things being equal.
"The Ram 1500 EcoDiesel offers the best torque and towing among all half-ton diesel trucks," said Reid Bigland, Head of Ram Brand. "Now with a 10-year track record, the Ram brand has emerged as a truck powertrain technology leader. Overall, the Ram 1500 EcoDiesel has outstanding pick-up truck capability and is truly in a class of its own."
The 2020 Ram 1500 EcoDiesel is the third generation of this model truck. It has improved in all areas, making an already good truck even better. Known for performance, comfort and the cabins, the Ram now offers a very frugal engine with serious torque, ideal for towing or hauling.
The look and feel of the 2020 Ram 1500 delivers everything you expect from Ram and then some. The design has been refined a lot over the past couple of revisions and is now a very competent shape with a less imposing appearance and smoother lines, but with the same capability.
The cabin is still at the top of its game. Materials, build quality, space, features, headroom and overall feel is still the best you can get. Even the base trim trucks don't leave you feeling short changed in the comfort department. Spec up and you could have a 12 inch touchscreen, Uconnect 4C, sumptuous upholstery and a 360 degree camera among many other features.
The engine is a 3.0-litre turbocharged diesel V6. It produces 260 hp and 480 lb-ft of torque. It uses Ram's very capable automatic transmission and can be configured in AWD or RWD depending on your needs. The turbodiesel's torque means it can tow up to 5,697 kilograms which should be more than enough for most uses.
Power and torque has been improved in this generation but so has smoothness and noise. Diesel engines are not the quietest around but Ram has done a lot to minimize noise and vibration. So much so that from a short distance, you would be unable to tell a gasoline engine from a diesel.
Ram have yet to announce gas mileage numbers but you can bet they will be comparable with the competition. I'll update the blog when they are released. In the meantime, visit
Unique Chrysler Dodge Jeep Ram
, 915 Walkers Line, Burlington, ON L7N 3V8 to learn more about the 2020 Ram 1500 EcoDiesel!