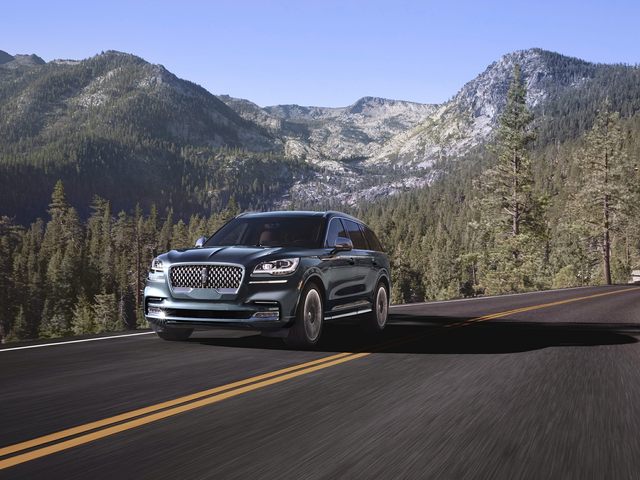 The 2020 Lincoln Aviator is an impressive vehicle for many reasons. The big
Lincoln
looks great, drives superbly and has enough luxury to make a yacht owner jealous. It can also feature adaptive suspension that has been designed from the ground up to adapt to different road surfaces.
We are used to adaptive suspension that adjusts to terrain as that is nothing new. Adaptive suspension that adjusts to road surface is and that's what's coming in the 2020 Lincoln Aviator.
Adaptive Suspension with Road Preview
The new system, called Adaptive Suspension with Road Preview, uses twelve sensors that look up to 15 metres ahead to scan the road surface. The sensors measure the vehicle's body movement, speed and direction of travel as well as road imperfections.
An optional forward-looking camera adds to that sensor data and can detect changes in road surface between 5 and 20 cm. Whenever it detects a level change, the suspension is pre-adjusted to manage the change as smoothly as possible. All that scanning is done up to 500 times per second and adjustments can be made to the suspension up to 100 times per second.
The system has been designed to smooth out poor road surfaces and to make driving over potholes more comfortable. It won't make them less damaging to those lovely alloy wheels but you don't feel the hit and wince if you miss a hole in the road!
The system will work with the standard suspension setup and with the Air Glide system on the Aviator. It helps both suspension setups adapt to dips, speed bumps, potholes and changes in surface to keep the Aviator gliding smoothly to its destination.
The eagerly awaited 2020 Lincoln Aviator arrives soon and is going to be very popular indeed. Not only does it add a new luxury SUV, it's a very handsome looking vehicle with an amazing interior.
The 2020 Lincoln Aviator is a three row crossover with a 3.0-litre turbocharged V6 engine that will produce 400 hp and 400 lb-ft of torque. It uses Ford's very smooth 10 speed automatic transmission to send power to the rear. There will also be a plug-in hybrid variant with around 450 hp and 600 lb-ft of torque.
The cabin and driving experience are where the main benefits of driving a Lincoln come in and the Aviator isn't going to disappoint there either. With some exquisite finishing, lots of technology, superb lighting and cabin space, it is going to change the way we look at SUVs in the future.
Register your interest in the 2020 Lincoln Aviator at
Northway Ford Lincoln
, 388 King George Road Brantford ON N3S 3N2.