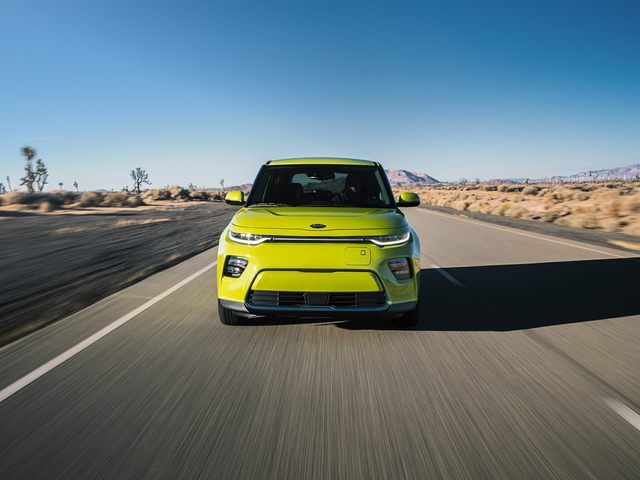 Thanks to the Canadian government's EV inventive program, more
electric vehicles
have been sold this year than ever before. According to the latest figures, over 14,000 EVs have been sold since the program began on May 1st.
According to Federal transport minister Marc Garneau, 14,000 eligible EVs were sold between the launch of the incentive in May and the end of July 2019. Government figures put those sales to good use by telling us they save 36,000 tons of emissions per year or a total of around 500,000 tons over the lifetime of the average EV.
Garneau had this to say about EV sales:

'The time to act on climate change is now. Over the past three months, the Incentives for Zero-Emission Vehicles program have made it easier for Canadians to be part of the solution to climate change while reducing their daily driving costs. Our Government is proud of the progress made in such a short amount of time to reduce greenhouse gas emissions, and it continues to work towards a cleaner future for Canadians.'
The incentive program is only part of the story but it is an important part. The iZEV Program was launched in May 2019 to build on the original program launched back in 2012. It offers discounts on any EV under $45,000 or EV leases of 48 months or more. Those discounts can be added to any dealer incentives or offers and won't affect new vehicle tax.
Incentives are around $5,000 CAD are applicable on any electric vehicle priced less than $45,000. The incentive is applied at the dealership at the time of sale, so no waiting around for rebates. To qualify for the full $5k, the EV must have at least a 15kWh battery and be regarded as a longer range EV. Shorter range EVs with smaller batteries qualify for a $2,500 incentive.
I said at the top that the iZEV Program was only one part of the increase in electric vehicles being sold. The other part is the increase in the quality and quantity of EVs to buy. All automakers are creating electric vehicles to supplement or replace their model lineup. The list of eligible vehicles above is impressively long and getting longer.
Also getting longer are the ranges achievable by EVs. Once range was a significant handicap to electric cars but that is becoming less of a hindrance. The massive improvement in charging infrastructure is also making EV ownership are much more viable options.
Finally, the price of EVs may still currently be high but industry experts predict a price parity within the next few years. Once this is achieved, an EV will cost the same as a gas car and then we will see sales really soar.
Car Nation Canada
has many brands that offer electric models. Visit your nearest dealership for some amazing deals on the latest electric vehicles.