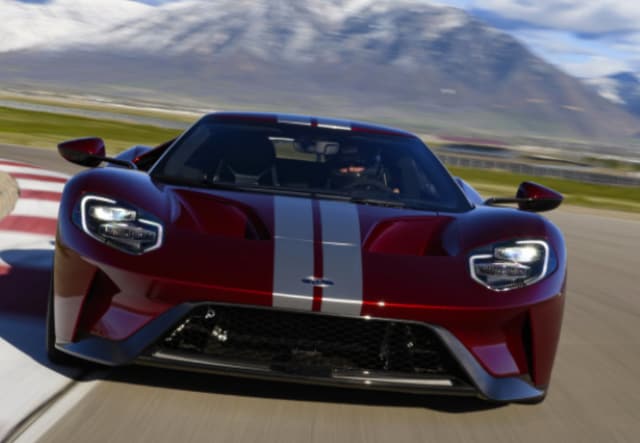 Remember when the 2017 Ford GT was first announced and the order book opened? They sold out in no time at all and often went for over the book price. They also came with a caveat, nobody was allowed to resell their new fast
Ford
for 24 months. That time is now up.
Two years is a long time in motoring. Even more so when you're at the pinnacle of automotive engineering like the Ford GT is. However, that was the stipulation that had to be agreed by all buyers of the 2017 Ford GT. Not everybody followed the rules though, most notably John Cena who sold his a short while after collecting it.
However, for the most part, owners of the 2017 Ford GT kept to the contract and have not resold their cars. Until now. The two year clause is up and owners are free to resell their car whenever they like.
I cannot find any listed at the moment but there are rumours in the industry that a couple are up for sale in the Middle East and a couple in the US. Sotheby's are also said to have one lined up for Monterey Car Week. I cannot see any for sale right now though.
The 2017 Ford GT is something special. I don't say that very often as all automakers have cars that stand out from the crowd. Yet this is a supercar that really deserves that moniker.
It's a road legal race car with no compromises for comfort or luxury. It is comfortable once you're in the seat though. The multipoint harness holds you in place and your body moulds into the bucket seat like it was designed for you. The looks are stunning and need little explanation.
What isn't so obvious from looking at the GT is how well it handles. It is perfectly balanced, poised, direct to steer and exceptionally responsive. This isn't a car you jump into after driving to the track in the family sedan without thinking. The GT demands your respect.
The 3.5-litre twin turbo EcoBoost engine sounds awesome and delivers an impressive 647 hp and 550 lb-ft of torque. It is delivered to the rear via a seven speed dual clutch transmission.
Then there's Track mode. Hit a button on the dashboard and feel the car drop two inches as it settles on its suspension. Throttle response tightens, steering becomes more responsive and you're ready to race. Track mode really is for the track though. Ford provides a note in large lettering warning owners to not use track mode on the road as ground clearance isn't enough for our rough highways.
If you have a spare million dollars or so burning a hole in your pocket, you should be able to secure a 2017 Ford GT. If your means are more everyday,
Northway Ford Lincoln
might have another Ford that can take your fancy. Visit them to find out.