2017 Kia Sportage previewed
2017 Kia Sportage previewed
Posted on September 8, 2015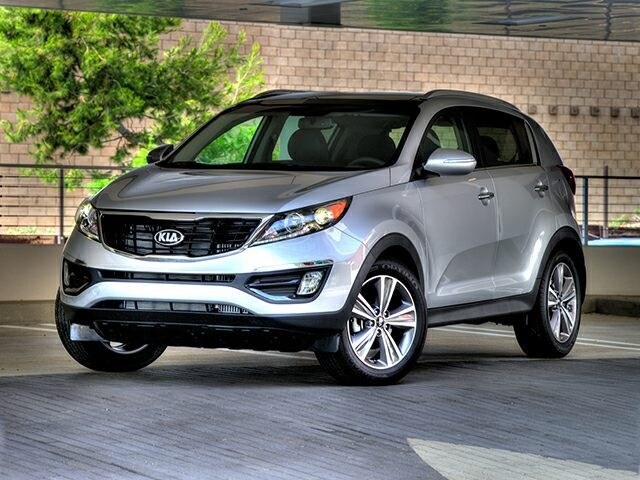 Having only just showcased some 2016 Kia models, we are
wasting no time in highlighting another upcoming vehicle from our favourite
Korean automaker. This time it's the 2017 Kia Sportage. With the new show
season just around the corner, this is going to be one of many reveals coming
over the next few months.
Kia themselves leaked some details ahead of the Frankfurt
Motor Show due soon.
This is the fourth iteration of Kia's crossover and it's
boldest yet. The design is much braver with some great characteristics. Kia's
tiger nose is still front and centre but has been shifted more upright and
taller this time round. A large projector-style light cluster sits aside the
lower grille while angled headlights take up the corner of the hood.
It's a very mature, yet playful design that hints at
practicality and fun in equal measure. It still strongly resembles the existing
Sportage but is different enough to show Kia moving on as a brand and reflecting
changes in consumer tastes.
This is a very Euro design with a sporty bent. It's still
practical and has an edgy side but not enough to put off family buyers. It's a
nice balance that should be able to be every car to every person.
The 2017 Kia Sportage is now 40mm longer than before which
should add to passenger room that was already quite generous. Cargo space also
increases to 128 litres, which is enough for most uses.
Inside, the cabin is oriented towards the driver without
compromising passenger space or comfort. The centre stack is directed at the
driver and a centre console divides the driver from the rest of the cabin. The
sharp black trim and outfitting on the sample we saw looks premium too.
As far as we know, the current engine lineup continues
alongside the introduction of a 1.6-litre turbo four. The new engine will have
direct injection and output of 175 hp and 195 lb-ft of torque. It will use
Kia's new seven speed automatic transmission with dual clutch.
The version we have seen so far is the Euro-spec Sportage
prepared for the Frankfurt Motor Show. The one we are likely to see is being
prepared for the Los Angeles Auto Show in November.
If the 2017 Kia Sportage has whetted your appetite for a fun
crossover, why not take a look at the current model? Visit Kia of Hamilton, 1885 Upper James St,
Hamilton ON, L9B 1K8 for the latest deals!